Why we started our own training centre
We have come to realise that merely relying on classroom teaching alone will not be able to produce the desired training outcome or develop the emerging skillsets necessary for the future needs of the private security industry.
Our training promotes skills mastery and lifelong learning, incorporated with the latest technology that learners can readily apply in working condition, so that learners are equipped to make informed decisions about their career choices, as well as taking responsibility for skills upgrading and career planning.
Our training programme focuses on cultivating our staffs with the following attributes to meet the security industry standards:
Able to analyse things from all angles and provide suitable solutions to solve problems.
Able to communicate with stakeholders in a professional manner.
Takes appropriate action upon analysing the situation in challenging scenarios.
Pays attention to details and has high awareness of surroundings.
Be highly adaptive to changes. 
Able to work with stakeholders to achieve common goals.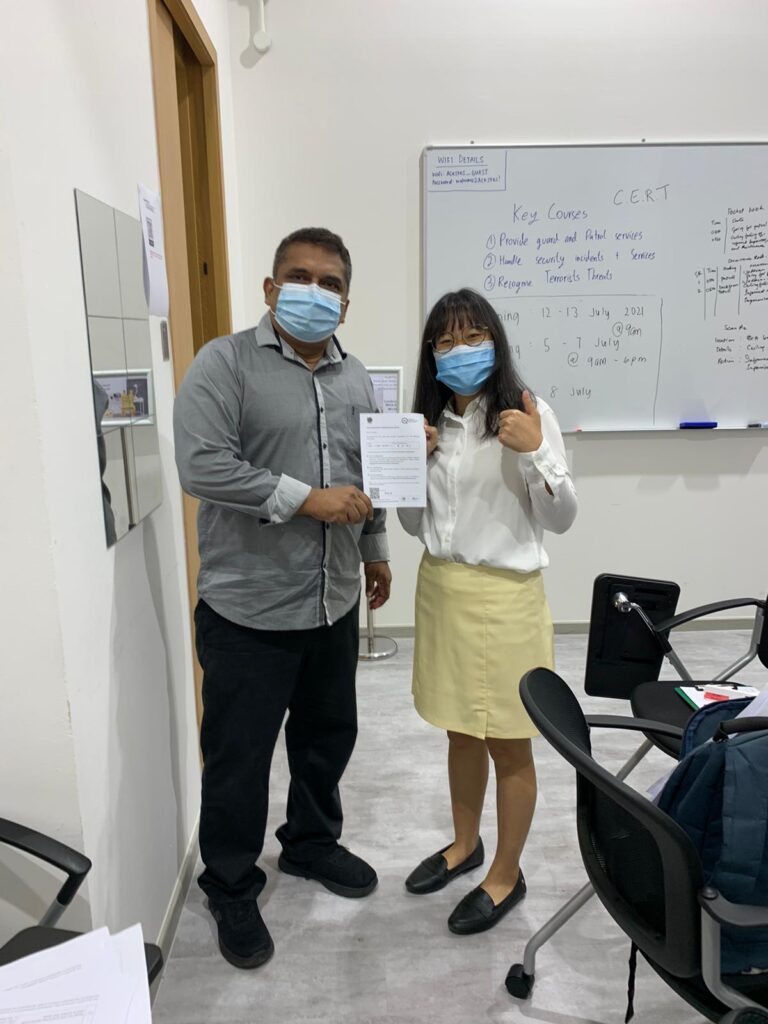 | S/N | Programme Title | Course Code | |
| --- | --- | --- | --- |
| 1 | Incident Response - Handle Security Incidents and Services | TS-SEC-1-1 | |
| 2 | Guard and Patrol - Provide Guard and Patrol Services | TS-SEC-1-2 | |
| 3 | Threat Observation - Recognise Terrorist Threats | TS-SEC-1-3 | |
ready to learn a new skill?
Register Your Interest Today!